Sacramento Slate Crating & Table Wrapping Experts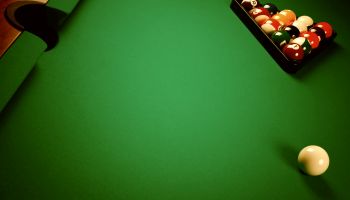 When you're shipping or transporting a slate pool table, it's very easy for damage to occur. Slate tables require more care and more caution than wood-constructed tables, so it's important to hire a qualified professional to handle the job. At The Pool Table Pros, our Sacramento pool table experts specialize in slate crating and table wrapping, and we can guarantee that pool table's slate will be properly shipped and incur no damage whatsoever.
Packaging and shipping a pool table is no easy task, and it's not one that you should take lightly. Pool tables are very difficult to handle, so there's a good chance that you'll suffer personal injury or damage the table attempting this job without professional training and experience. If you're shipping a slate pool table, we always recommend hiring a qualified professional for the job. Once your table arrives at its destination, our experts also offer installation and set-up services.
Contact us today to schedule slate crating and table wrapping services, and we'll be looking forward to working with you.
Why Hire a Professional for Slate Crating Services?
Pool table slate is a very brittle material, so it isn't properly crated for shipment, it can easily crack or ship. Our Sacramento pool table experts have extensive experience packing slate, and we'll be able to guarantee that your pool table's slate is totally safe and secure.
Before we crate your pool table's slate, we'll work with you to determine the best method for packing:
Multiple Slate Crates: Each piece of pool table slate will be crated separately. Each crate is is lighter, so this method is best to use if you will be moving the slate without the help of machinery.
Single Slate Crate: For this method, all of the slate is packed in a single crate. This should only be used if machinery is available to lift the crate.
Pool Table Wrapping
To ensure that no damage is done to any part of your pool table during shipment, it's important to wrap each part of the table. After the slate is removed and crated, our Sacramento pool table experts will carefully wrap each part of the table, including the frame, rails and legs, and even the slate itself. This will help to ensure that the table is protected during shipment and will not be shipped, dented, or otherwise damaged.
If you're looking for pool table wrapping or slate crating services in Sacramento, call The Pool Table Pros at 916-206-4649, or fill out our online request form.