Elk Grove Pool Table Services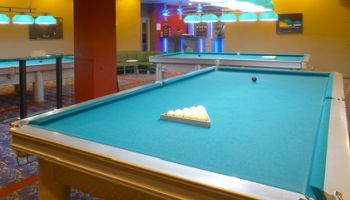 Whether you're serious about the game or just having some fun, you can always rely on the Elk Grove pool table experts at The Pool Table Pros for any of the services you need for your pool table. We can help you install a new pool table, repair any problems with your pool table, or provide you with any number of pool table accessories you need. We're always ready and eager to provide you with excellent service and ensure that your pool table is ready for serious fun.
Whether you're a hobbyist or a pro, chances are your pool table goes through a significant amount of wear-and-tear, and if every game is going to be as accurate and fun as possible, you need to keep your table in great shape. Our experts offer a wide array of pool table services, and we'll always gaurantee your complete satisfaction with the work that we perform.
Give us a call today to ask any questions that you have about the services we provide, or to schedule your appointment, and we'll be looking forward to working with you.
Pool Table Installation in Elk Grove
Moving a pool table into your home can be more difficult than you might believe when you begin. If the installation isn't performed by a Sacramento pool table professional, it can take a tremendous amount of work, and there's a good chance that the pool table may be damaged, or that it won't perform optimally during game-play. Our Elk Grove pool table experts can guarantee that your pool table installation will be performed perfectly so that your table is totally levelled and balanced, and we'll make sure that no damage occurs during the process.
Elk Grove Pool Table Repairs
There's no shortage of things that can go wrong with your pool table, especially if you're using it on a regular basis. Your bumpers might stop bumping, the felt can tear, or the table might come off balance. We'll be able to identify the source of the problems and find the best possible solutions.
Slate Crating and Pool Table Wrapping in Elk Grove
Shipping a pool table is a difficult job that requires a tremendous amount of care. You need to know that no damage will be incurred in transit. Our Elk Grove pool table experts can professionally wrap and crate your table to ensure that it's completely safe for shipment.
If you're looking for a pool table expert in Elk Grove, call The Pool Table Pros at 916-206-4649, or fill out our online request form.