Your Professional And Reliable Sacramento Pool Table Experts
The Pool Table Pros offer a variety of pool table repair and installation services. We offer pool table installation services, which include our leveling services. We can dismantle your pool table and leave it where it sits or move it into another room, storage pod, or storage unit for safe keeping. In addition to dismantling, we can wrap your table, box the smaller parts and accessories and crate the individual pieces of slate for an additional fee. We also offer bumper, pocket and felt replacement with a variety of felt colors and styles to choose from.
Our Sacramento pool table experts are dedicated to helping every one of our clients keep their pool tables in great condition, so no matter what services you need from us, you can always rely on us for excellent workmanship. The work and products that we provide come with a satisfaction guarantee, and we look forward to working with you. When you entrust your service to our team of pool table professionals, you can always count on the fact that you are going to get unmatched quality service, exquisite workmanship, and all at a price that isn't going to break the bank. If you have any questions about our full line of pool table services, or if you would like to schedule an appointment for service, give our team of experts a call today. We are always standing by and ready to help.
Residential and Commercial Pool Table Service Professionals
Serving the Sacramento Area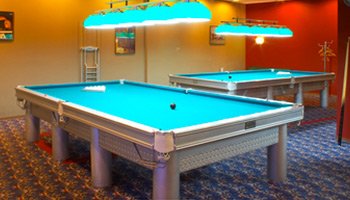 Pool Table Dismantling
Just like moving a piano, dismantling your pool table for moving can be a difficult and dangerous task. On top of risking damage to your pool table, you're always risking personal injury by attempting this job alone. The Pool Table Pros can provide you with high quality, safe, and thorough dismantling services that will help you keep your pool table in the best condition possible.
Pool Table Installation
After your pool table has been moved, our experts will provide a professional installation. We'll reassemble the table and ensure that it's ready for play, and make sure that the table is accessible and playable from its position. Our experts will guarantee a perfect installation.
Pool Table Leveling
Any time you move a pool table, you'll need to re-level and re-balance it. Our Sacramento pool table experts provide high quality leveling and balancing services that are guaranteed to leave your table perfectly balanced. We'll do whatever it takes to ensure that your pool table is ready for the most accurate games possible.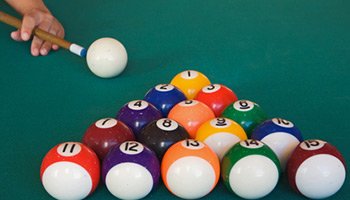 Expert Refelting Services
Felt is one of the most important parts of any pool table. If your felt is worn out or damaged, it can take a huge toll on every game that you play. Our Sacramento pool table experts can help you choose the perfect new felt for your table and provide you with a professional installation of the new product. We'll make sure that your felt is perfect for your style of game-play and the aesthetics of your table.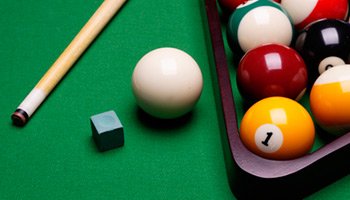 The Very Best In Accesories
From chalk to specialty pool balls to wall-mounts and table brushes, pool table accessories are an integral part of keeping every game accurate, fair, and fun. Our Sacramento pool table experts offer a wide variety of high quality accessories. We can help you choose the perfect accessories for your table.