Trusted Pool Table Dismantling Services in Sacramento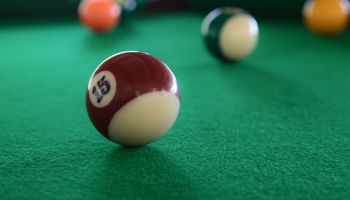 Just like moving a piano, dismantling your pool table for moving can be a difficult and dangerous task. On top of risking damage to your pool table, you're always risking personal injury by attempting this job alone. The Pool Table Pros can provide you with high quality, safe, and thorough dismantling services that will help you keep your pool table in the best condition possible.
Pool tables weigh 800 pounds on average, so it's not easy to disassemble them, but it is necessary if you're going to move them over any distance. Dismantling the table can be very complicated, and it almost certainly requires the help of a professional.
If you're looking for a trustworthy professional to provide pool table dismantling services, you can always rely on our Sacramento pool table experts. We specialize in moving and caring for pool tables, and we'll be able to guarantee that your pool table is kept in excellent condition throughout dismantling and reassembling process.
Our Pool Table Dismantling Services Inlcude
Pool Table Dismantling and Disassembly
Pool Table Transportation
Pool Table Set-Up
Why You Should Hire Us for Your Pool Table Dismantling Services
The Sacramento pool table experts at The Pool Table Pros can provide the highest quality pool table dismantling services possible. We have extensive experience working with all kinds of pool tables, and we'll be able to handle every aspect of the job. Our goal is to help all of our clients keep their pool tables in excellent condition, and we'll guarantee your complete satisfaction with all of our work.
When Is It Necessary to Dismantle My Pool Table?
You should have your pool table dismantled any time it's going to be moved over long distances. Some instances include:
You're moving homes.
You're buying or selling a pool table.
You're moving your pool table into storage.
You're changing the location of your pool table and need to move it up or down stairs.
Our Sacramento pool table experts will be able to provide the best pool table dismantling services possible to keep your table in great shape during its transportation.
If you're looking for new pool table pocket installation and replacement services in Sacramento, call The Pool Table Pros at 916-206-4649, or fill out our online request form.