Pool Table Accessories in Sacramento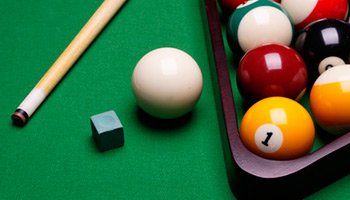 Whether you're looking to keep your recreation area more organized, provide protection for your table and felt, or improve your game with new cues, we have the perfect pool table accessories for you. The Pool Table Pros specializes in helping clients keep their pool tables in the best condition possible, and our high quality accessories can help. Our Sacramento pool table experts can help you choose the best accessories for your table and your game-play style, and we'll always guarantee your satisfaction with both our work and our products.
Pool Table Chalk
We carry billiards chalk in a wide variety of colors, including red, green, tan, navy, purple, spruce, black, charcoal, and olive.
Pool Table Balls
We carry standard billiard balls along will premium sets, decorative sets, glow-in-the-dark sets, and other specialty and novelty colors and designs.
Pool Table Brushes
We offer both standard and premium pool table brushes in black, oak, and mahogany. We also carry under-rail brushes.
Pool Table Covers
We carry high quality Naugahyde pool table covers in black, brown, tan, and mahogany. We offer pool table covers for tables of 7, 8, or 9 feet. We also have plastic covers available.
Eight Ball Triangles
We offer high quality acrylic triangles in a variety of colors. We also have wood triangles availables in different stains.
Nine Ball Triangles
Our acrylic nine ball triangle is only available in black. Our wood nine ball triangles are available in oak, mahogany, and black.
Cue Holders/Wall Racks
Our standard wall racks are available in oak, mahogany, and black.
Pool Table Pockets
The pockets above are of high quality leather available in black, mahogany, brown, or oak. Plastic is also available. Pokets are sold as a set of 6: 4 corners and 2 sides.
Latest Articles
Choosing Felt For Your Sacramento Pool Table
Replacing your pool table's felt is one of the most important parts of maintaining the table. New felt can make every game more fun and every shot more accurate, and it can make your table much more attractive. If you're having the felt on your table replaced, it's important to choose the right type of felt for your table and your style of play…READ MORE


Why You Should Always Hire A Professional To Move Your Pool Table
Moving into or out of a home is never easy. Moving a pool table into or out of a home is barely feasible. "How to move a pool table" is a very popular search on Google, but answers aren't so easy to find. Even if you do find a good guide to moving a pool table, completing the job is going to be very difficult…READ MORE
If you're looking for pool table accessories in Sacramento, call The Pool Table Pros at 916-206-4649, or fill out our online request form.