Felt Color Options in Sacramento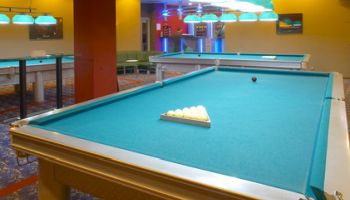 While the color that you choose for your pool table's felt won't have an effect on your game, it will have a huge effect on the table's appearance and the interior decoration of the room the table is in. We offer a wide variety of different felt colors, so we can guarantee that you'll be able to find the perfect felt for your home and your pool table. At The Pool Table Pros, we offer high quality felts available in several styles, and we can provide high quality installations to guarantee the best performance possible from your pool table.
Our Sacramento pool table experts are dedicated to helping our clients keep their pool tables in excellent condition at all times. That's why we offer only the highest quality pool table felts, so no matter which felt color you choose, you'll always know you're getting a great product.
Our professionals can work with you to select the perfect materials and colors for your pool table's felt.
Moving a Pool Table? Start Choosing Your Felt Colors.
When a pool table is being moved, it needs to completely taken apart in order to prevent any damage during its relocation. The reason you hire our professionals for this job isn't the moving itself, but rather the disassembly and reassembly that's required. We'll need to take everything apart, including the separate sections of slate, the legs, and—yes—the felt.
Because the felt is already being removed, it's cheaper for you to have it replaced completely during the move rather than waiting until later and having the job performed separately. Our professionals can arrive to the moving job with your new felt ready for application.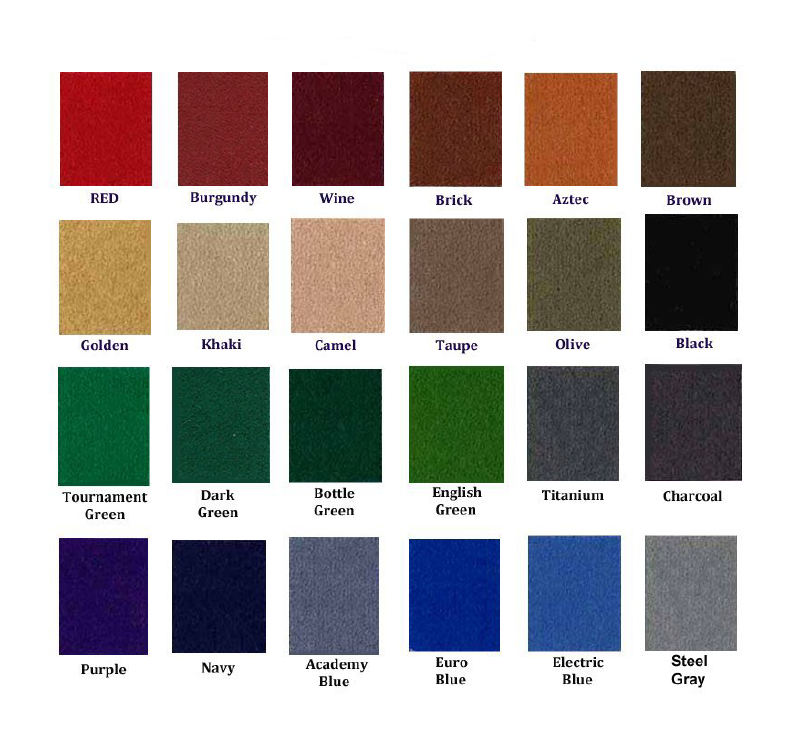 How to Determine Your Pool Table's Size
Before you request new felt from our professionals, make sure that you know the precise size of your table so that we can arrive with correctly sized felt.
In order to determine the size of your table, use a tape measurer to measure the width of your table from the tip of one bumper to the tip of the opposite bumper.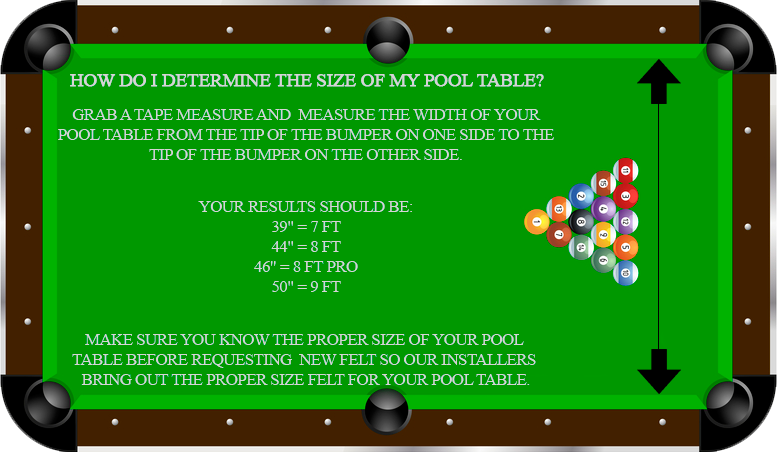 If you're looking for pool table experts in Sacramento, call The Pool Table Pros at 916-206-4649, or fill out our online request form.