Pool Table FAQs in Sacramento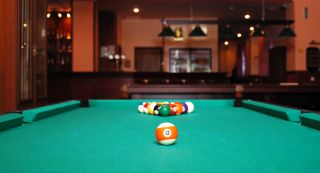 At The Pool Table Pros, we strive to help our clients keep their pool tables in great shape at all times, and helping our clients understand more about how to properly care for their tables in a big part of that. Pool tables aren't difficult to care for, but if they don't receive some key maintenance services, they can easily fall into disrepair. Our Sacramento pool table experts can provide you with pool table repairs, leveling and balancing services, and felt replacement, among several other services to help you keep your pool table in great shape at all times.
In order to help you understand what you should do to properly care for your pool table, and when you should contact our professionals for assistance, we've put together a short list of the most frequently asked questions about pool tables we get from our clients:
How Do I Brush My Pool Table?
The chalk that you use to keep your shots accurate can unfortunately be damaging to your felt, so you should brush the table regularly to keep your felt as clean and healthy as possible. When you brush the table, try to keep the motion going in a signle direction to prevent accidentally lifting up any of the cloth. If you don't have a pool table brush, talk to our professionals about the accessories we offer.
Can I Move a Pool Table Without Taking It Apart?
The answer is almost certainly no, although there are exceptions. If the door you're moving the table out of is large enough to fit the whole table, then it might be safe to leave it together. Otherwise, there is a strong risk of serious damage to your table. We recommend always hiring a professional to move your pool table in order to prevent damage, and to ensure that the table is properly leveled and balanced upon reassembly.
Do I Need to Re-Felt My Table After Moving It?
It is not 100% necessary to re-felt your table after a move. If the felt has been carefully removed, it should be possible to restretch and reapply the felt. If there are any small tears, however, they'll only grow larger over time, and this can be a good time to have the felt replaced.
How Long Does It Take To...
…Set Up a New Table? Usually around 1.5-2 hours.
…Re-Felt a Pool Table? Usually around 2 hours.
If you're looking for a pool table expert in Sacramento or have questions, call The Pool Table Pros at 916-206-4649, or fill out our online request form.