Choosing Felt For Your Sacramento Pool Table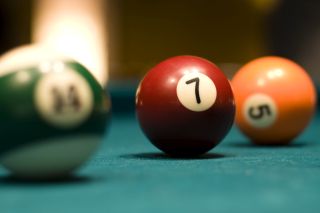 Replacing your pool table's felt is one of the most important parts of maintaining the table. New felt can make every game more fun and every shot more accurate, and it can make your table much more attractive. If you're having the felt on your table replaced, it's important to choose the right type of felt for your table and your style of play. At The Pool Table Pros, our Sacramento pool table experts can help you choose the right felt for your table and provide you with a quality felt installation.
Our experts have extensive experience with and knowledge of pool tables, and we'll be able to ensure that every part of the refelting job is completed perfectly. We've also put together a few tips to help you choose the perfect felt for your table:
Every Table Is Different
There isn't a single felt that's perfect for all pool tables. Every pool table needs different felt, so be sure to get felt for your specific table. If you're a casual player with an inexpensive table, you don't need to go all out for high-end felt, but we can help you choose the perfect felt for your game play style. If you're a serious player, you can rely on our Sacramento pool table experts to install high quality tournament-grade felt.
How Durable Do You Need the Felt To Be?
For most felts, the type of wool that's used is what will determine its durability. Its lifespan also depends on the quality of the installation and how frequently the table is played. If it's a commercial table, for instance, you'll need much more durable felt to get a similar lifespan of a less durable felt on a residential table.
Our Sacramento pool table experts will discuss your frequency of play and help you decide how durable you'll need your felt to be.
What Level of Speed Will You Need?
The roll and the speed of your balls will be greatly changed by whether you choose a worsted or a napped woolen pool table felt. Worsted cloth is totally smooth, while woolen cloth has a noticeable "nap". The speed of the cloth is also influenced by the finishing process and the percentage of wool in the felt. In worsted products, addition manufacturing processes are used to ensure that all of the fibers are of equal size, which results in a lack of "pilling" or "fuzzies", so there is no nap to to the fabric. This is ideal for professional tables, and may be the right choice for higher-end comercial tables.
If you're looking for Sacramento pool table felt replacement or installation services, call The Pool Table Pros at 916-206-4649, or fill out our online request form.