Woodland Pool Table Services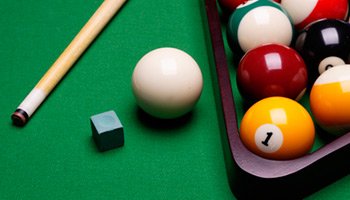 Having a pool table in your home is a key way to increase the enjoyment of your at-home recreational time. The best way to get this level of quality service is by making the wise choice to call on Sacramento Pool Table Experts. We take this line of work seriously and want you to be able to make the most of this added investment into your home.
When you need pool table service, we have got you covered. Make it a point to trust dedicated experts who have a professional focus on this field of work, not treat it as a side to another business. Let us provide you with any of the services that you might need, including installation, maintenance and repairs.
It doesn't matter if you are any every day user or tend to only use your pool table when entertaining friends, you should still have a quality table. By making the wise choice to work with our pros, you can rest assured that you get will get the level of service that you want, need and deserve. If you need service, contact us and we will help you get your table in fully operational mode. Our Pool Table Experts want to be your Woodland Pool Table Experts.
Pool Table Installation in Woodland
We are honored to be called upon to take care of so many pool table installation jobs. We like having the opportunity to get homeowners set up with the table that they will be using and enjoying, for years to come. However, once you are set up, we want you to know a few things that will help you get the best performance and prevent the need for repairs, such as:
Keep in mind that strong and direct UV rays can negatively impact both the cloth and the finish. While it can take a while for this to happen, it is still better to prevent it from happening in the first place. Avoid placement near windows that will allow a lot of sun to spill in or invest in window treatments that will limit the exposure.
It is a good idea to clean your table on a regular basis. While a table brush can be a useful tool, using a vacuum attachment that is safe for the table cloth can be much more effective. Instead of just moving debris around, this will actually rid your table of chalk, talc, dust, lint and more, you should make it a point to clean your table off completely.
Moisture is another environmental factor that can impact the condition of your pool table. It is best to avoid placing your table in a setting that tends to take on moisture, such as a damp basement. However, if you simply have no other storage options, make it a point to have a humidifier in place. This one simple step could help you prevent major damage from occurring.
Of course, make the wise choice to let our team of experts provide you with the quality service you need, along the way. This will ensure that you get nothing but the best in service results. Our goal is to ensure that you get the performance and longevity from your table that you should be able to expect.
Woodland Pool Table Repairs
Sacramento Pool Table Experts is the only name that you need to know, in order to get the service excellence that you deserve. You want to be able to ensure that your table is treated with the utmost care and that the repairs are executed in a prompt and professional manner. So why take chances by partnering with anyone else to take care of the job?
There are any number of types of repairs that you may need completed. The key to getting good results is to make certain that the work done in the first place is high quality. Otherwise, you could end up with more problems as opposed to a long term solution. Don't settle for less than the best when it comes to the work invested into your pool table. We can ensure that you get the best possible results, every single time.
If you're looking for a pool table expert in Woodland, call The Pool Table Pros at 916-206-4649, or fill out our online request form.