Commercial Pool Table Moving in Sacramento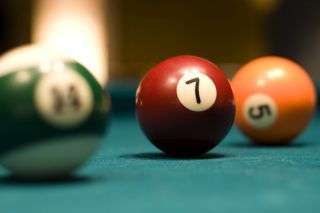 Moving a commercial pool table requires a tremendous amount of work. Not only are pool tables extremely heavy and easy to damage, which makes them difficult to physically move, but they also must be completely disassembled prior to moving and reassembled once they're at their new location. This process must be performed by a professional who understands how commercial pool tables are built and can properly perform the steps to ensure that the table will be perform optimally in its new location.
At The Pool Table Pros, our professional Sacramento pool table experts have years of experience, professional training, and a dedication to helping each of our clients keep their pool tables in the best condition possible. If you need have any commercial pool tables moved, you can rely on our experts to handle the entire job. We'll be able to guarantee that no damage is done to your tables during the process, and that they're in the best condition possible in their new home.
Call us to schedule your commercial pool table moving services, and we'll be looking forward to working with you.
Commercial Pool Table Moving Process
Moving a pool table for businesses often forces complications thanks to elevators, staircases, and other problems we may encounter with commercial properties. We'll begin the job by inspecting the properties and deciding how to best handle any such building complications.
After that, we begin the tear-down process. We completely de-construct the table, its legs, its slate, and up to the felt. We wrap the table and crate the slate as necessary for the move.
The table is moved in pieces to its new location, where we start the set up process. Our professionals will be able to set your commercial pool table(s) up so that they're properly placed, leveled, and balanced, and they're ready for great game play.
Commercial Pool Table Moving Single Services
Along with offering complete commercial pool table moves, we can also offer singular services:
Commercial Pool Table Tear Down
Commercial Slate Crating and Table Wrapping
Commercial Pool Table Set Up
Commercial Pool Table Installations
Our professional Sacramento pool table experts will always be ready and eager to handle any job that you need performed. We'll do whatever it takes to keep your commercial pool tables in great shape, and we'll guarantee your satisfaction with our work.
If you're looking for commercial pool table moving services in Sacramento, call The Pool Table Pros at 916-206-4649, or fill out our online request form.