Pool Table Relocation Services for Sacramento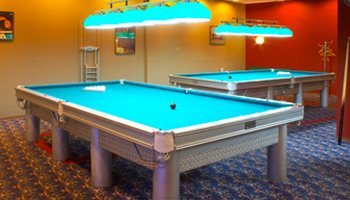 When you need to move a pool table, you need to know that it's going to be damaged during the processed. Even the smallest amounts of damage can ruin the balance, leveling, and accuracy of any pool table, so it's important to have an expert handle the job. At The Pool Table Pros, our professional Sacramento pool table experts can provide you with a high quality pool table relocation that will be prompt and professional, and we'll make sure that your table suffers absolutely no damage during the move.
Our goal is to help each of our clients keep their pool tables in the best condition possible, so we'll always work hard to make sure that you're getting the best pool table relocation services possible. Our work always comes with a satisfaction guarantee, and we'll do whatever it takes to keep your pool table in great shape.
Call us today to have your pool table moved, and we'll be looking forward to working with you.
Why Hire a Professional for Pool Table Moving Services?
If you move a slate pool table improperly, you can easily damage the rails, aprons, frame, slate, or legs, and it's possible that you can cause serious personal injury. Our Sacramento pool table professionals have the experience and expertise to guarantee that your table won't suffer any damage during its relocation.
Our Pool Table Relocation Process
There are two general parts of our relocation process:
First, we disassemble your pool table. We'll carefully remove the rails, felt, and slate. Then we'll safely transport the pieces to the table's new location.
Once we establish the ideal position of the table in its new location, we'll level the frame and the slate and carefully re-stretch the existing felt (or apply new felt) and re-align the rails.
Our Pool Table Relocation Services Include:
Pool Table Shipping
Pool Table Moving
Pool Table Delivery
Pool Table Storage
Pool Table Set-Up
When we install your pool table at its new location, we'll provide a professional set-up to guarantee that the pool table is ready for great game-play. We'll level and balance the table, and we'll make sure that the felt and bumpers are properly installed and ready for action.
Latest Articles
Choosing Felt For Your Sacramento Pool Table
Replacing your pool table's felt is one of the most important parts of maintaining the table. New felt can make every game more fun and every shot more accurate, and it can make your table much more attractive. If you're having the felt on your table replaced, it's important to choose the right type of felt for your table and your style of play…READ MORE


Why You Should Always Hire A Professional To Move Your Pool Table
Moving into or out of a home is never easy. Moving a pool table into or out of a home is barely feasible. "How to move a pool table" is a very popular search on Google, but answers aren't so easy to find. Even if you do find a good guide to moving a pool table, completing the job is going to be very difficult…READ MORE
If you're looking for new pool table pocket installation and replacement services in Sacramento, call The Pool Table Pros at 916-206-4649, or fill out our online request form.